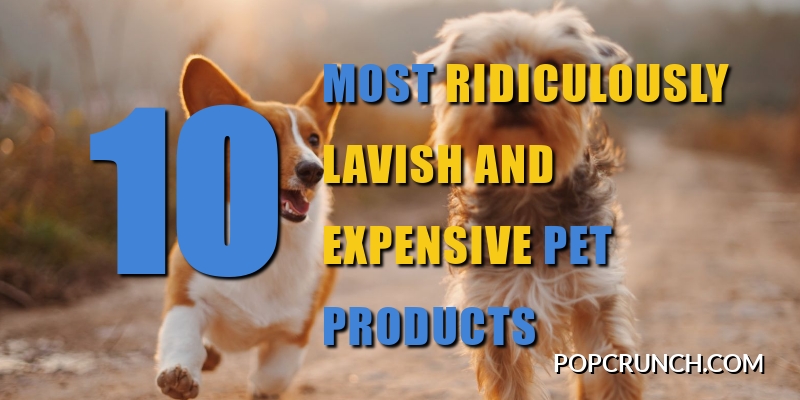 Furry friends, fur babies, doggos, whatever you call them, there are some people in this world that go above and beyond in the most ridiculous of ways when taking care of them.
Pets definitely deserve love, and they deserve comfortable beds, but there are some things in this world that they just don't need… Like collars that are covered in real diamonds, mattresses made out of golden thread, mansions, country clubs, the list goes on.
The list actually does go on below, where you can read about ten of the most lavish pet products. If it is exorbitantly expensive or downright absurd, you will find it here.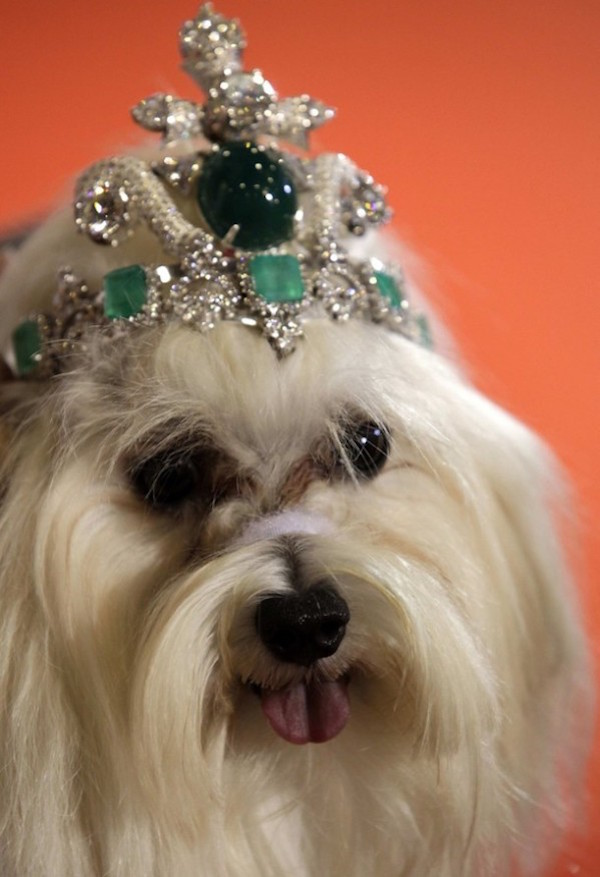 Have you ever looked at your pet and thought that they truly just deserve the world? The world is a little expensive, so you could just do what Bangkok jewelry designer Riwin Jirapolsek did for his pup.
Kanune, his 15-year-old male Maltese, is now the proud owner of this tiara. The piece took nearly two months to finish, the body is titanium and it is covered in 153 carats of emeralds and an excess of 100 carats of diamonds.
Jirapolsek has no plans to sell this product, but it is valued at $4,200,000! As heartbreaking as it is that your pet can't have this one, perhaps a $150,000 La Jeune Tulipe Diamond Collar can soothe your despair.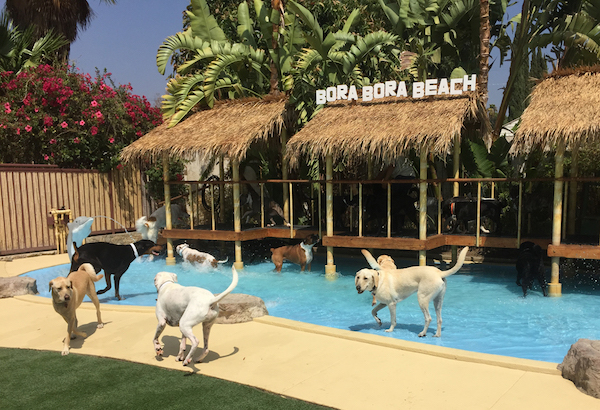 Some of the hallmarks of an amazing vacation are a nice luxurious suite, sleepovers with your pals, a full-service spa, and of course, a sparkling pool and exciting water park.
For just under $500, a week-long getaway with all of this and more could be all yours… for your dog.
Paradise Ranch is in Sun Valley in Los Angeles, California. The ranch pioneered cage-free pet boarding and offers training, a cab service, veterinary services, and you can even watch your pet via webcam.
All in all, this is a great deal, but it is still an incredibly lavish expense to pay when standard boarding is typically $175 per week.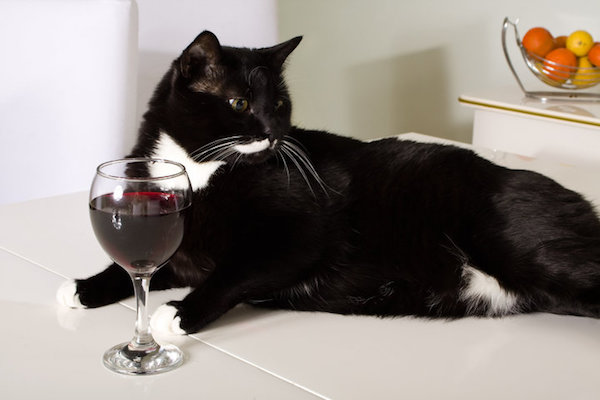 Pinot Meow, Catbernet, MosCATo, Meowmosa, Meowtini, and White Kittendel are the flavors of feline fine wines you can purchase from Apollo Peak.
A Pawty Pack with four 8-meownce bottles (a Carole Baskin fav) is $19.95 (currently sold out), and individual bottles are $11.95.
Meanwhile, you can get yourself warm in the chest with a 25-"meownce" bottle of Arbor Mist for around $5.
Some ingredients include catnip, beets, valerian, lemongrass, and other 100% cat-safe ingredients.
This is a hilarious product, and it's adorably named, but if you're drinking with your cat… it might be time to take a big step back and look at where you are in life. Just a thought.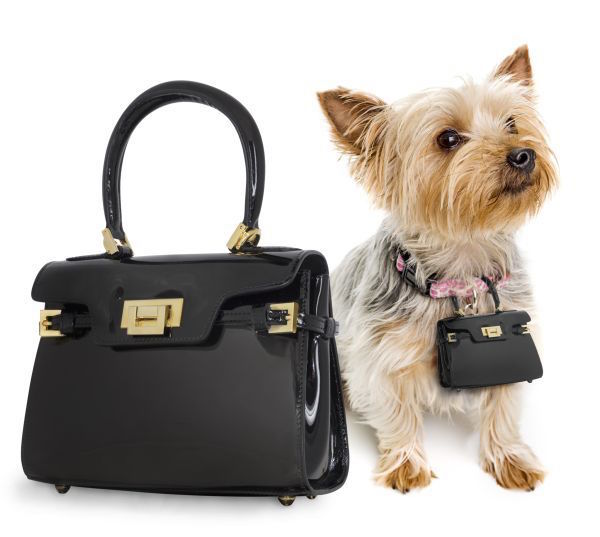 Forzieri, the online Italian luxury accessories retailer, truly outdid themselves in 2014 when Pawbags hit the scene.
Pawbags are miniature iterations of the croc-skin and calf's leather designer handbags that Forzieri offers their owners. Options are abundant, which is a little bit scary.
The Leonardo Delfuoco Black/Green Croc bag with matching pawbag is the most expensive and goes for $5,119; there is also the Large Saffiano Leather Tote by Le Parmentier for $507, which is the cheapest.
It's unclear if these things are still available to order, but we can all rest our heads knowing that somewhere out there, a dog has a designer bag attached to its collar for literally no reason.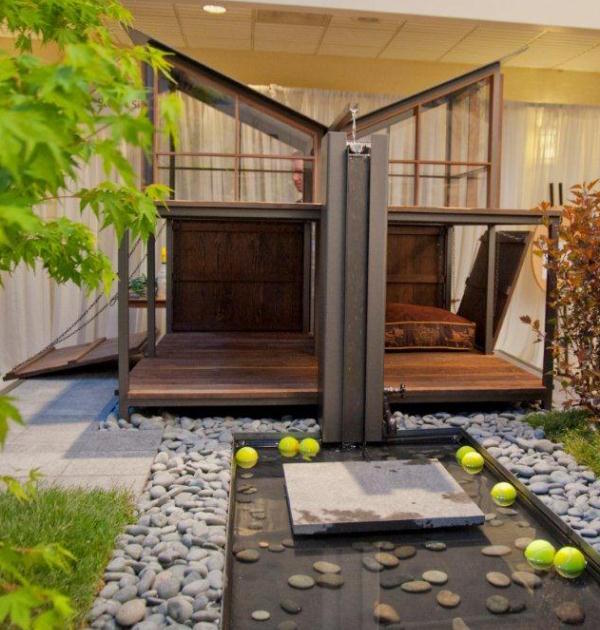 La Petite Maison prides itself on creating the most luxurious dog houses in the world™.
You can create a custom doghouse if none of their available options catches your eye; all dog houses can be shipped whole, built on-site, or come with plans for you to construct it.
They offer a lovely stately Alabama-style mansion for $5,200, a Mexican Hacienda for $10,000, the brick manor is $9,000. That is legitimately insane!
But, the absolute shining star of this list is the Super Dog House with Plasma TV and Spa. Features include a spa, temperature-controlled beds, a sound system, and a $410,825 price tag.
Don't worry, if you have a cat that wouldn't enjoy a mansion too much, you can just get your feline friend a cat flap adorned with over a thousand Swarovski crystals for $1,644.