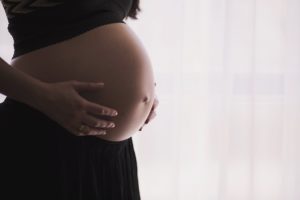 Katy Perry surprised everyone Wednesday with the release of her new video for the song "Never Worn White."
In the video, Katy's wardrobe consists of colorful flowers from head to toe and a flowing white dress that reveals her baby bump. Perry cradles it in the video, confirming it is a pregnancy and not just a huge breakfast.
In the song, Katy declares her love and desire to marry baby daddy Orlando Bloom. The video starts with a slow wedding march. Is this a proposal, Katy?
Perry also tweeted out her video to fans with a message that it's going to be a busy summer.
Let's just say it's gonna be a jam packed summer… 🎶♥️🙂 #NeverWornWhite is out now https://t.co/mjuyUEO7wr pic.twitter.com/GUZSSeL3l2

— KATY PERRY (@katyperry) March 5, 2020
For fans, that means keep an ear out for more new music and hopefully more Katy Perry ballads this summer – and of course, she's also having a baby! We wish Katy and Orlando all the best with their little blossom.
You can check out the new video that shocked fans around the world below: