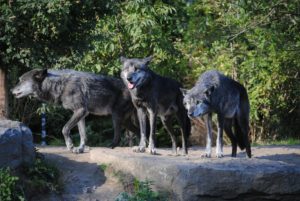 Corey Feldman recently filed a police report claiming he is being threatened by a group of individuals he refers to as the "Wolf Pack." Apparently the threat — this time — came by way of someone putting a 2020 calendar on his doorstep while he was out. The cover of the calendar features a photo of three wolves.
Coincidentally, Feldman has produced and is promoting a documentary that promises, once and for all, to name the child rapists who abused him in Hollywood. He's been promising to release this information for years, yet he has always said he needed a lot of money before he does so that he can keep himself and his family safe.
He's currently selling tickets for his documentary, which is purportedly being streamed from an undisclosed location on March 9. From looking at the promo tweets about this film, we can see that late actor Corey Haim and his alleged story of abuse in Hollywood are heavily featured, which Haim's mother did not approve of. Feldman is still trying to bank on the "two Coreys" theme that kept him working during his younger years.
On twitter, Corey posted a picture of the Wolf Pack calendar with a distress message and prayer request in his signature ALL CAPS style…because it's always an EMERGENCY!!!
THIS IS NOT A JOKE!! WE WERE OUT 4 THE EVENING (THANK GOD) & THIS WAS LEFT ON MY DOORSTEP! WE R CURRENTLY CALLING THE POLICE! I WANTED 2 BLAST THIS OUT NOW SO PPL UNDERSTAND THIS IS A LIVE HAPPENING IN REALTIME! POLICE R ON THE WAY! PLEASE PRAY 4 R FAMILY! THIS IS NOT OK! pic.twitter.com/iGLx7A2lMQ

— Corey Feldman (@Corey_Feldman) March 5, 2020
It's honestly hard to tell when to take Corey Feldman seriously. He's done a great job staying in tabloids over the last few years, but little else.

In 2017, while touring with his "angels" and playing music gigs, Feldman knocked out one of his teeth with a microphone. A fan found it for him and Feldman glued it back into his mouth. He was busted for possession of marijuana before a show in Louisiana later that year.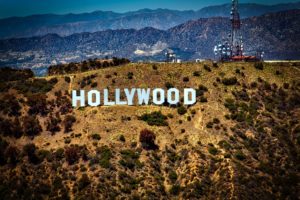 Things went even further south for Feldman in 2018 when he was accused of sexual battery and sued by one of his "angels" for non-payment for her services.
Feldman was then allegedly "stabbed" in the stomach with an unknown sharp object, possibly a syringe, in March 2018. He went to the hospital in hysterics, fearing that he had been injected with something. Police said there were no marks or lacerations on his body and no evidence that he had been stabbed.
Since then, Corey Feldman has been calling the police at every twinge of a perceived threat; even rogue tweets set him off. He claims the information he has about child abusers in Hollywood will be exposed even if he is killed by wolf pack agents, which he claims could happen any time now.

In the meantime, everyone should continue to hold their breath in anticipation of Feldman's documentary.