Although our minds are focused on COVID-19, also known as coronavirus, throughout history, there have been many deadly pandemics. This graphic illustrates the magnitude of the Bubonic Plague, the Spanish Flu and HIV/AIDS as compared to the Swine Flu, Ebola and COVID-19.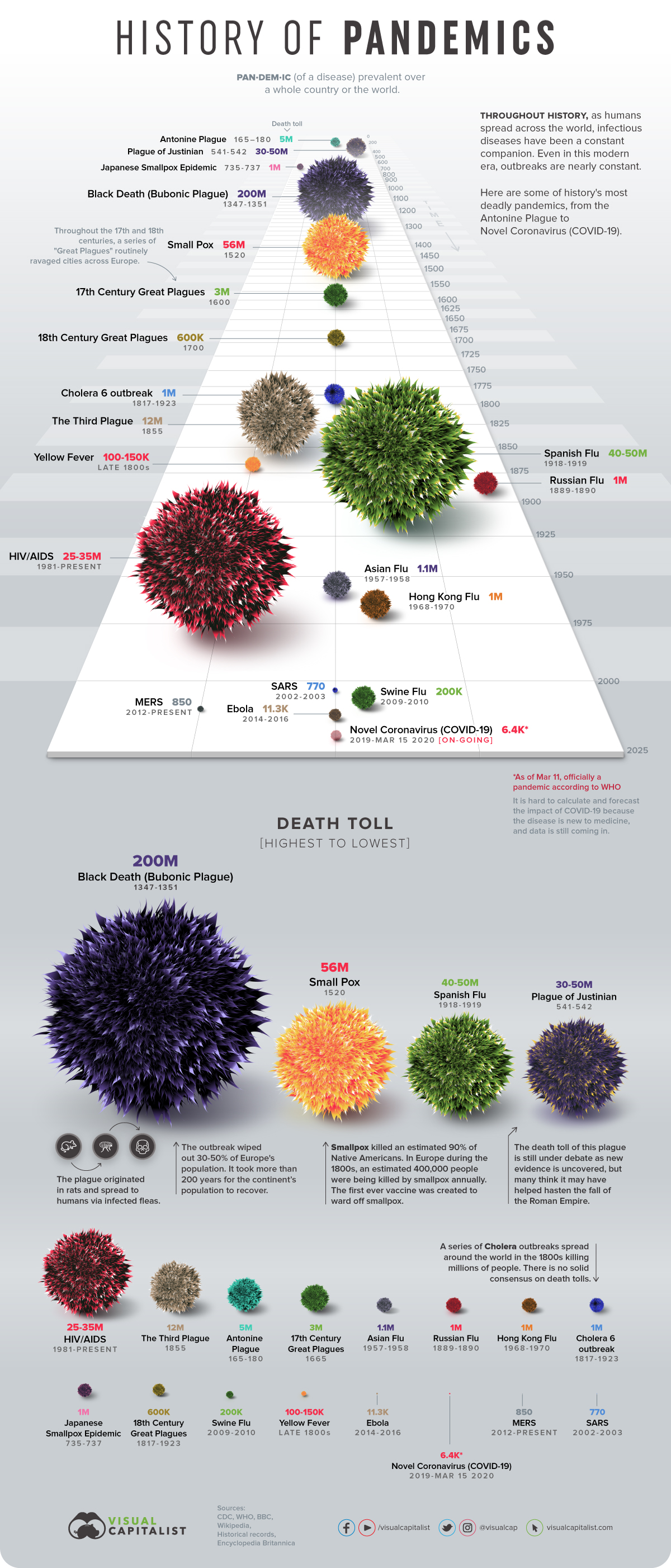 To prevent the spread of coronavirus and avoidable deaths, the CDC is currently recommending everyone avoid gatherings of 50 or more people. This "social distancing" also comes with the recommendation of maintaining a 6-foot personal space radius or "bubble" to minimize risk to yourself and others.
While coronavirus currently looks mild in comparison to other pandemics in history, to keep it from becoming overwhelming to hospitals, isolation and quarantine measures must be taken seriously. This is not the time to party like it's 1999.
As always, washing hands for 20 seconds often throughout the day and practicing good hygiene is recommended to prevent the spread of disease and illness. There's no need to panic, as that's not helpful in any situation. If everyone uses common sense and follows the guidelines issued by the CDC, we can #flattenthecurve and resume a normal life in a few weeks.