Simon Speaks Out On Antonella Barba's Freaky Flicks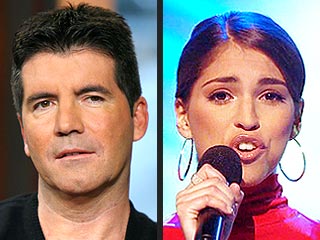 "American Idol" judge Simon Cowell is speaking out on the Antonella Barba Controversy.
"I think it's disgraceful that so-called friends would sell these pictures," he told PEOPLE at a Playboy Mansion party for the E! show The Girls Next Door and the launch of the new Ryan Seacrest-produced reality series Paradise City.
"It's private property. I really, really have a problem with that – big problem."
"If you want to do as well as someone like Jennifer Hudson you've got to be great, and we're not seeing enough great, but they're getting better," he says. "We're going to weed out the bad ones."
---
Written by Castina on February 28th, 2007 | Tagged as: American Idol,Antonella Barba
What do you think?
Related Articles: